Education Minister Dinesh Gunawardena hands over gifts to children
---
A ceremony was held at the Ministry of Education under the patronage of Education Minister Dinesh Gunawardena to recognize the 61 students who excelled in the GCE regular level exam in 2020.
MPs Yadamini Gunawardena and Anupa Pascual representing the Advisory Committee of the Ministry of Education, the Secretary of the Ministry of Education, Professor Kapila Perera and a number of officials and directors representing schools were also present on the occasion. .
It should be noted that the girl and the boy who obtained the best results at the provincial level as well as the 10 children who obtained the best marks of the island were invited to this event.
The National Savings Bank, being a bank that still performs its functions on behalf of the children who hold the future of our country, has also opened NEO accounts to recognize these remarkable achievements.
The Managing Director and CEO of the National Savings Bank, Ajith Peiris, and Deputy Managing Director (Marketing) Lal Karunatilake were also present on the occasion, representing NSB.
In addition, the National Savings Bank is launching a similar island-wide scholarship program for the 20th year, for students taking the 5th year scholarship exam.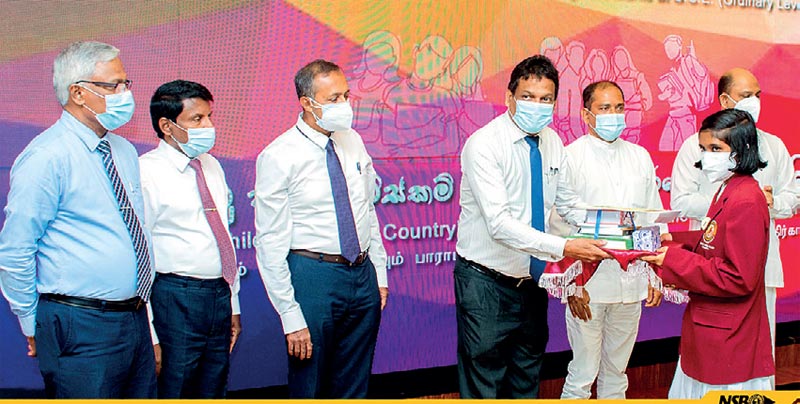 NSB GM / CEO Ajith Peiris presenting gifts to children
---